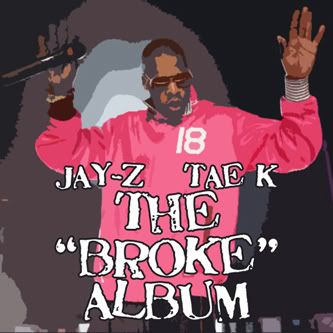 TRACKLIST:
1 P.S.A. (sample from RATM - Calm Like a Bomb)
2 99 Problems (sample from Jimi Hendrix - Purple Haze)
3 Threats (sample from Ike & Tina Turner - No More Doggin)
4 Change Clothes (sample from Metallica - Sad But True)
5 Encore pt. 1 (sample from Nujabes - Aruarian Dance)
6 The Allure (sample from Minmi - Who's Theme)
7 December 4th (sample from Metallica - Master of Puppets)
8 What More Can I Say? (sample from Nujabes - Reflection Eternal)
9 Encore pt. 2 (sample from Franz Ferdinand - Auf Achse)
ABOUT:
This is my version of Jay-Z's Black Album. I made this mixtape a couple of years ago (2004?) when everyone and their mothers were coming out with a Black Album Remix. There's no theme to it really... some Metallica... some Nujabes/Samurai Champloo... some other stuff, but it was really fun to make. hope you enjoy it!
LISTEN/DOWNLOAD
ALTERNATE DOWNLOAD
http://www.megaupload.com/?d=5JJ9N32M